HomeLab: Creating a domain account and users.
In a previous article we saw how to create a domain controller, now let's create domain users.
Let's click on Start and then Server Manager.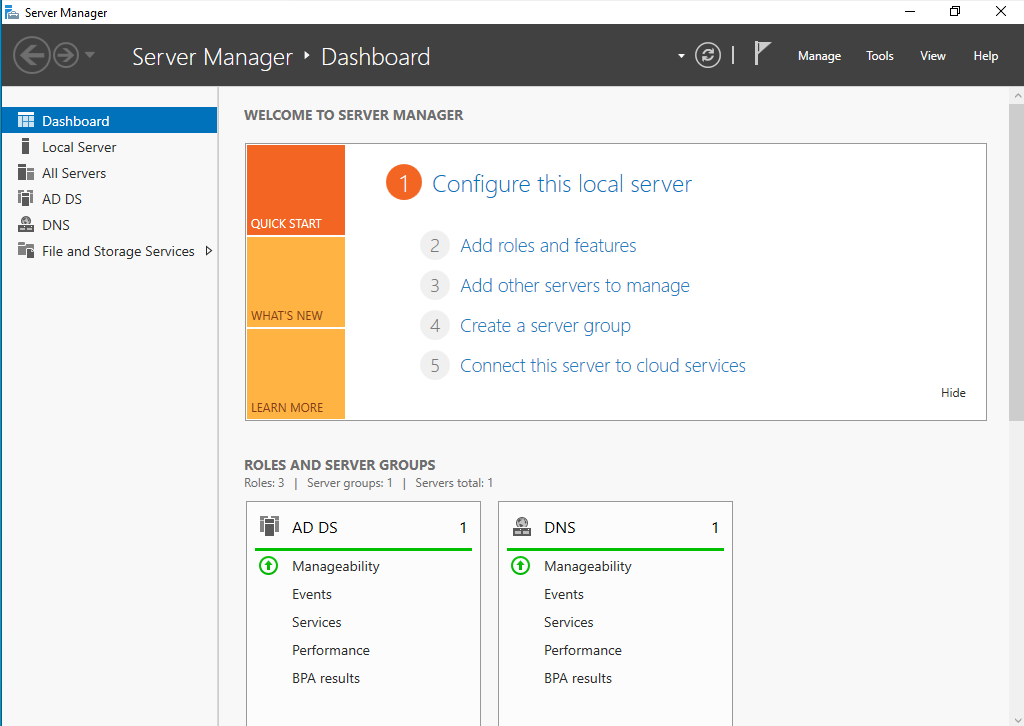 Go to Tools and then to Active Directory Users and Computers.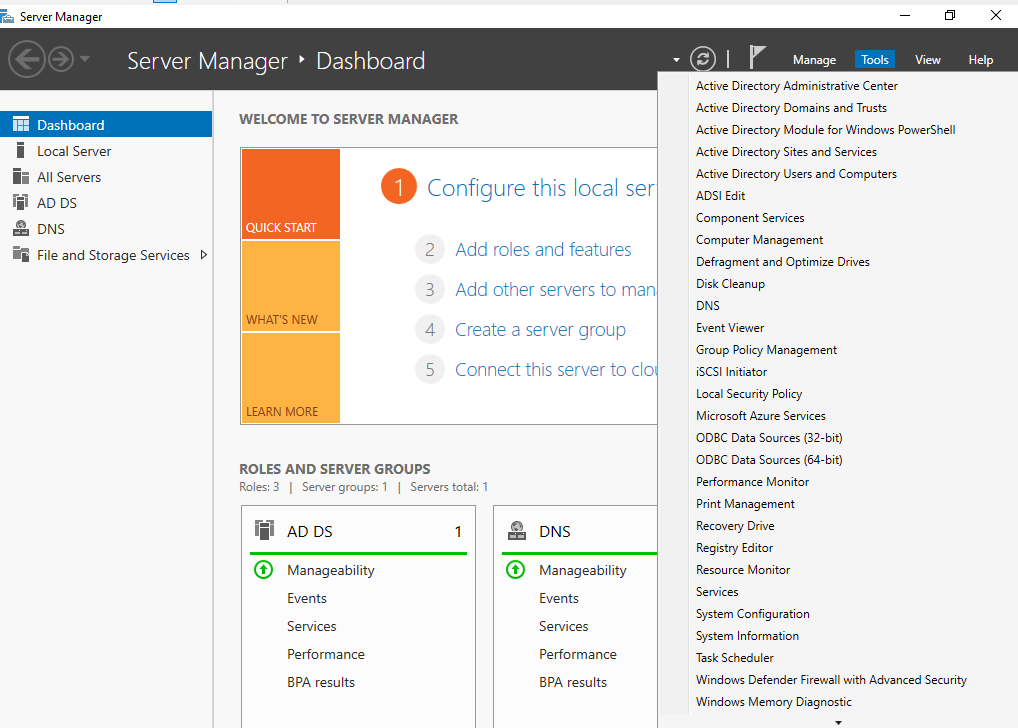 Click on the domain (netplatz) and then go to users and right-click User.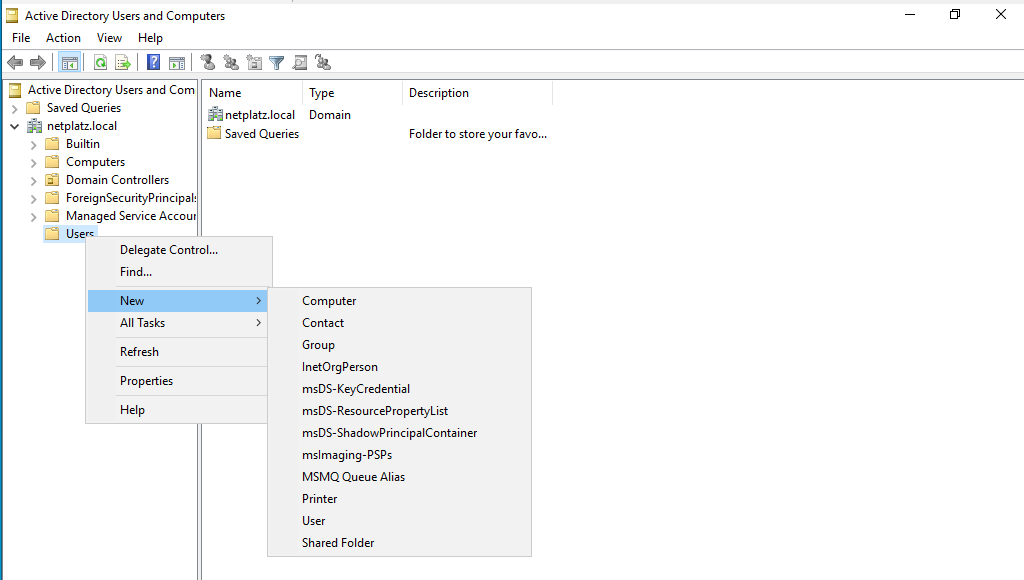 Provide the details and a logon name and click next.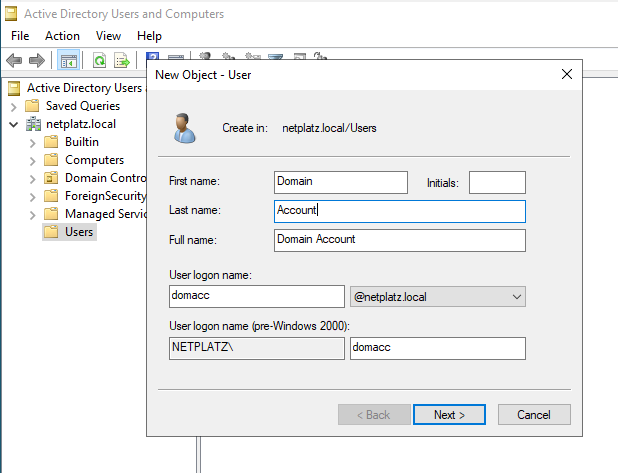 Provide a secure password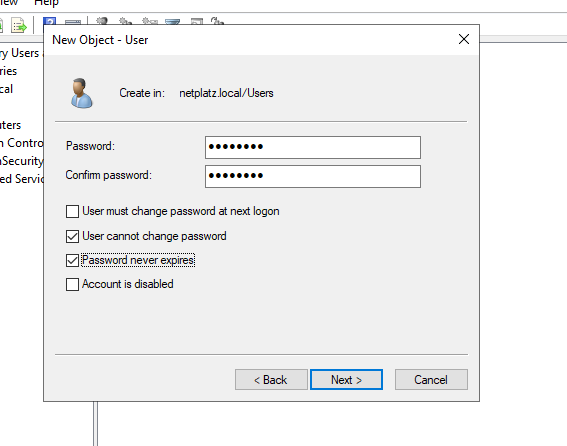 and once you click next the domain user will be created.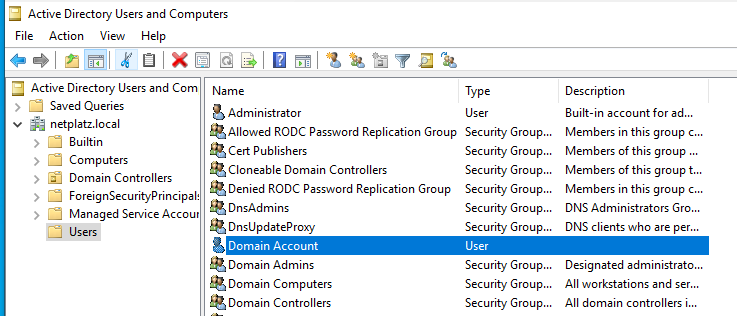 So, since the target is to use these users for SQL Server, lets create a couple more.
One for the instance,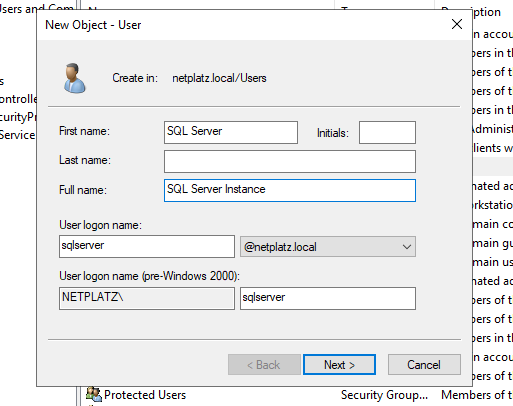 and another one for the agent.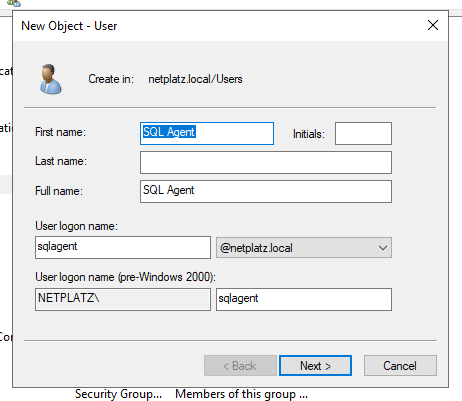 And as shown below, all users were created successfully.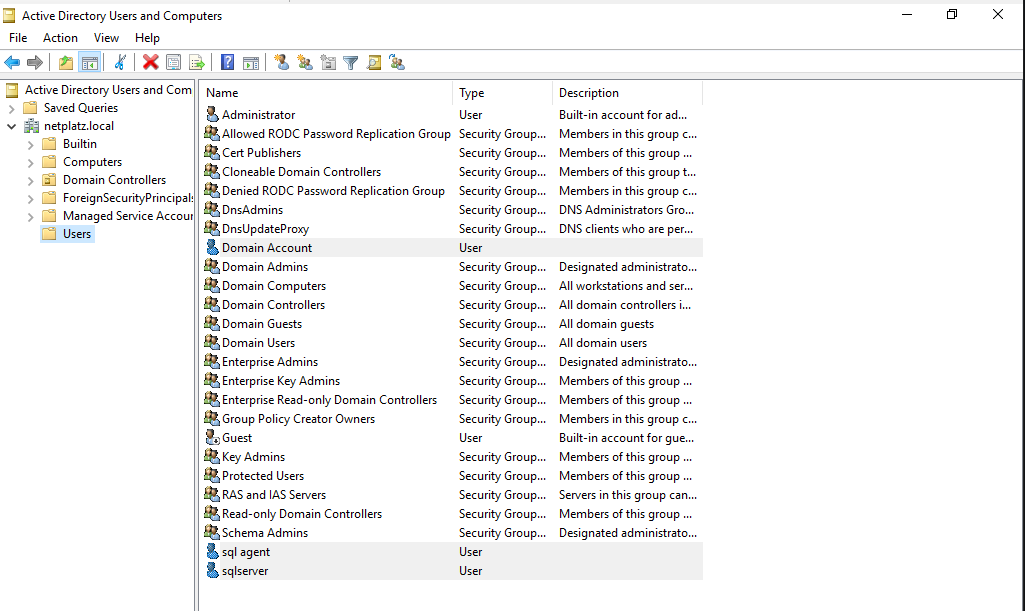 Want to thank me?